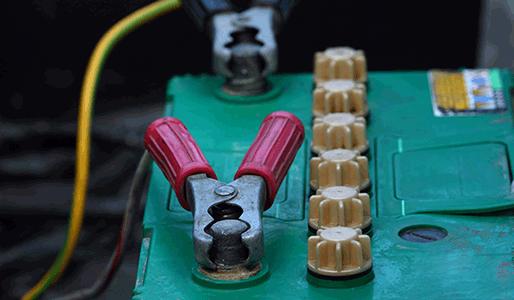 Know how to apply an equalize charge and not damage the battery.
Stationary batteries are almost exclusively lead acid and some maintenance is required, one of which is equalizing charge. Applying a periodic equalizing charge brings all cells to similar levels by increasing the voltage to 2.50V/cell, or 10 percent higher than the recommended charge voltage.
An equalizing charge is nothing more than a deliberate overcharge to remove sulfate crystals that build up on the plates over time. Left unchecked, sulfation can reduce the overall capacity of the battery and render the battery unserviceable in extreme cases. An equalizing charge also reverses acid stratification, a condition where acid concentration is greater at the bottom of the battery than at the top.
Experts recommend equalizing services once a month to once or twice a year. A better method is to apply a fully saturated charge and then compare the specific gravity readings (SG) on the individual cells of a flooded lead acid battery with a hydrometer. Only apply equalization if the SG difference between the cells is 0.030.
During equalizing charge, check the changes in the SG reading every hour and disconnect the charge when the gravity no longer rises. This is the time when no further improvement is possible and a continued charge would have a negative effect on the battery.
The battery must be kept cool and under close observation for unusual heat rise and excessive venting. Some venting is normal and the hydrogen emitted is highly flammable. The battery room must have good ventilation as the hydrogen gas becomes explosive at a concentration of 4 percent.
Equalizing VRLA and other sealed batteries involves guesswork. Observing the differences in cell voltage does not give a conclusive solution and good judgment plays a pivotal role when estimating the frequency and duration of the service. Some manufacturers recommend monthly equalizations for 2–16 hours. Most VRLAs vent at 34kPa (5psi), and repeated venting leads to the depletion of the electrolyte, which can lead to a dry-out condition.
Not all chargers feature equalizing charge. If not available, the service should be performed with a dedicated device.
https://himaxelectronics.com/wp-content/uploads/2021/10/Equalizing-Charge.jpg
300
514
administrator
/wp-content/uploads/2019/05/Himax-home-page-design-logo-z.png
administrator
2021-10-12 03:52:57
2021-10-12 03:52:57
What is Equalizing Charge?