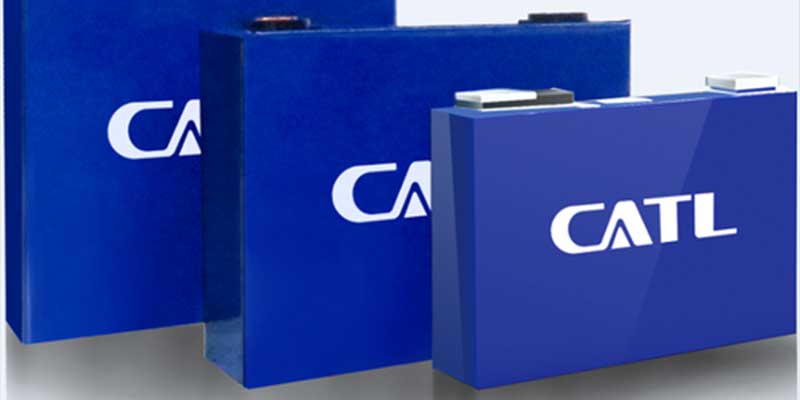 Global competition for the world's top spot for the manufacture of rechargeable batteries is getting fiercer as China is stepping up efforts to overtake its South Korean rival in the fast-growing electric vehicle market, Koreainvestors.com reports.
According to market research firm SNE Research on Oct. 5, South Korea's LG Chem Ltd. maintained its market lead with 15.92 GWh of battery capacity supply in the first eight months of this year, accounting for 24.6% of the global EV battery market.
China's Contemporary Amperex Technology Co. (CATL) came in second with 15.54 GWh, or 24% of the global market, followed by Japan's Panasonic, whose market share stood at 19.2%.
Korea's two other EV battery makers — Samsung SDI Co. and SK Innovation Co. — ranked fourth and sixth with 6.3% and 4.2%, respectively.
Data showed China's CATL is swiftly closing in on market leader LG Chem. In July, LG Chem's market share was 1.3 percentage points higher than CATL's.
"LG Chem was able to keep its market leader position in the first half as the Chinese EV market shrank due to the coronavirus pandemic. But with the gradual recovery of the Chinese market since July, China's battery makers are quickly narrowing the gap with their Korean rivals," said a battery industry official.
Electric vehicles sold in China reached 83,000 units in August, more than half the global EV sales of 163,000 units.
China's CATL poised to lead global market
CATL, which takes up 50-60% of the Chinese battery market, aims to expand its presence in Europe by building a plant in Germany and forging a partnership with Daimler AG.
Analysts said Chinese EV battery makers, on the back of strong government support, could overtake their Korean rivals in the near future. The Chinese government recently announced that it will extend state subsidies to its battery makers until the end of 2022. Such subsidies were scheduled to be phased out by the end of 2020.
Energy market researcher BloombergNEF predicts Chinese manufacturers will take the top spot in the global supply of EV batteries by the end of this year, leaving their Korean and Japanese rivals behind.
Korean companies are also facing competition from smaller rivals in Europe, where the growing EV market has helped LG Chem and other Korean battery makers gain ground in the global market.
Crowded EV battery market
According to foreign media reports, Northvolt AB, a Swedish battery developer and manufacturer, recently raised 600 million euros (820 billion won) in investment funding, in which German automaker Volkswagen also participated.
With the raised funds, Northvolt is known to be expanding its annual battery production capacity in Europe to 150 GWh by 2030.
Electric vehicle makers are also joining the race.
At its annual Battery Day on Sept. 22, Tesla Chief Executive Elon Musk said the company will make next-generation batteries for its electric cars in-house to cut costs.
The company said its battery production will rise to 100 GWh a year by 2022, similar to LG Chem's annual output capacity for this year.
https://himaxelectronics.com/wp-content/uploads/2020/10/EV-Battery-3.2v-100ah-200ah-280ah.jpg
400
800
administrator
/wp-content/uploads/2019/05/Himax-home-page-design-logo-z.png
administrator
2020-10-14 03:42:28
2020-10-14 03:42:28
China's CATL Poised To Overtake LG Chem As Top EV Battery Maker